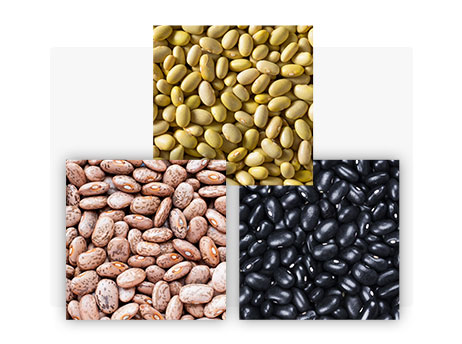 Bean Seed
Top-Label Bean Varieties
Northern Feed and Bean specializes in Pinto, Mayocoba, and Black Beans. Rather than focus on every bean out there, we've spent decades perfecting what we can grow for the High Plains region we serve.
Pinto Slow Darkening
Gleam: Mid 90-day, Rust and BCMV resistant
Mystic: Mid 90-day, Rust and BCMV resistant
Vibrant: Mid 90-day, Rust and BCMV resistant
Pinto Regular Varieties
Cowboy: Low 90-day, Upright, Rust and BCMV resistant
Torreon: Mid 90-day, Upright, Rust and BCMV resistant
Rattler: Mid 90-day, Upright, Rust and BCMV Resistance
SV6139GR: Mid 90-day, Upright, Rust and BCMV Resistant
Othello: Mid 80-day, Non-Resistant good one for replant or late plant
Mayocoba Regular Varieties
Claim Jumper: Mid 90-day, non-resistant
12724: Mid 90-day, non-resistant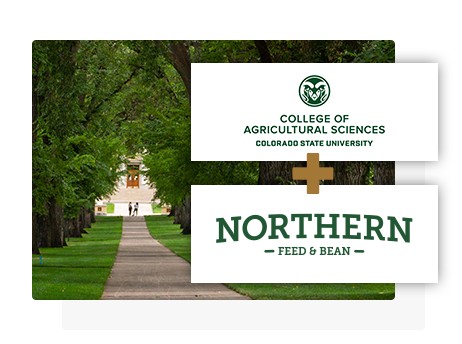 Bean Seed
Delivering the Best with Quality and Research
We've partnered with Colorado State University's Agricultural researchers and innovators to research what's possible for our region and in our industry. We embrace the expertise we receive with our partners. Our bean specialists and consultants can understand what your crops need. It's not just about our product, it's helping you with expert services to see the best yield possible.
Contact a Sales Representative

Or call: 970-352-7875
Grower Services
Seed, Consulting, Processing, and More
Every field is different. From the soil types to water availability, there are so many factors to consider. That's why we provide field consulting as a part of our grower services. That, paired with our certified seed sales, helps growers in Colorado, Wyoming, and Nebraska see the best growth and yield for their crops available. With marketing, and processing available as well, Northern Feed and Bean is the one place to come to for anything you need to grow high-quality beans. Our bean growers use our receiving, processing, and storage facilities, and we'd love for you to come to us for your grower services.
Grower Services
Processing and Shipping
Our processing facilities to receive, process, and ship beans allows us to create a top-quality process. Our entire product line goes through our "Triple Clean" process to deliver the highest-quality output. Our beans have been considered one of the top brands recognized in the industry throughout the United States, Mexico, and Dominican Republic. With decades of perfecting our processing and shipping, you'll receive the best service possible every time.