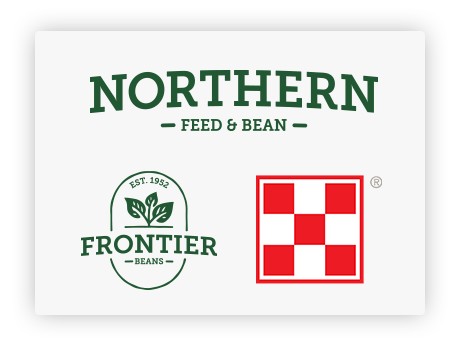 Why Northern Feed and Bean?
We strive to always provide quality, but also dependability. Our personalized service helps growers from planning their crops to well after the initial harvest, we're with you for every season. For over 70 years, we've kept long-term relationships with our customers including wholesale and retail dry bean clients and those needing feed for the animals they care for day in and day out. We pride ourselves on an honest and fair treatment of every customer we serve.
Our History
Everything began with a small elevator back in 1952. Started by Helmut Brunner, seventy years ago he founded a company under the idea that dependable customer services and incredible quality at the top of the market would help bean growers. Passing the working knowledge to his son, Bob Brunner took over the company and with the help of Larry Lande, tripled its size.
The same principles of quality and dependable service are shown in their locations in Lucerne and Ault, Colorado, as well as Torrington, Wyoming. Beyond growth in size, the Frontier label has become one of the most recognized brands across the United States, Mexico, and Dominican Republic.
Our consistent high-quality and personalized service has made us the most reliable source for dry beans, bag and bulk feed, livestock supplements, and more. We've provided the same level of service and quality for the last 70 years, and we're proud to serve numerous bean growers in Colorado, Wyoming, and Nebraska.
Our products and services